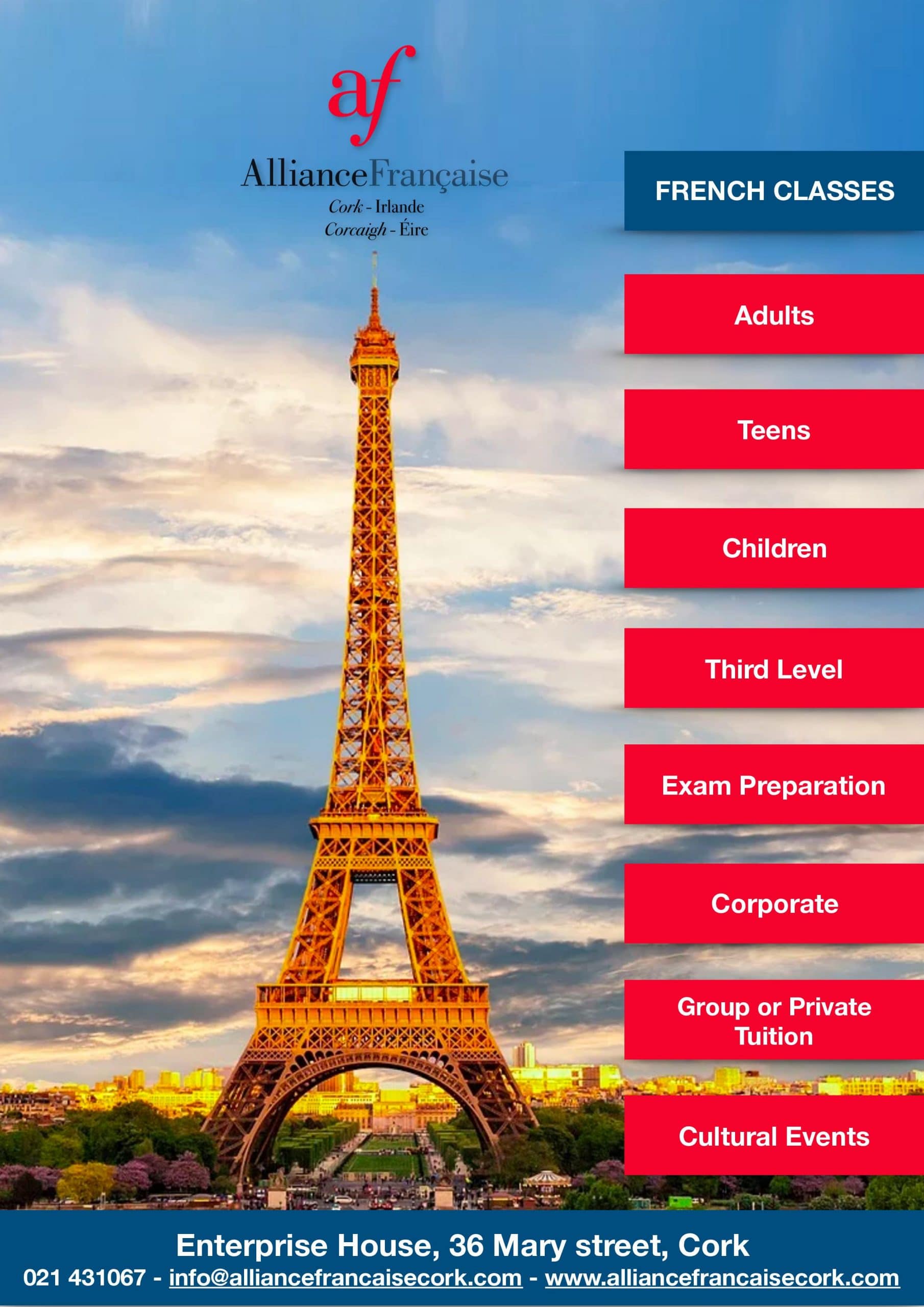 There has never been a better time to learn French!
The Cork French Film Festival is the perfect opportunity to learn or refresh your French.
Learn at your own pace in a relaxed atmosphere with our friendly experienced native French teachers, meet like-minded people and form "Frenchships" for life.
Curious? Check us out at Alliance Française de Cork or call (021) 431 06 77 for your free assessment with one of our teachers.
Your journey starts here, we are waiting for you!